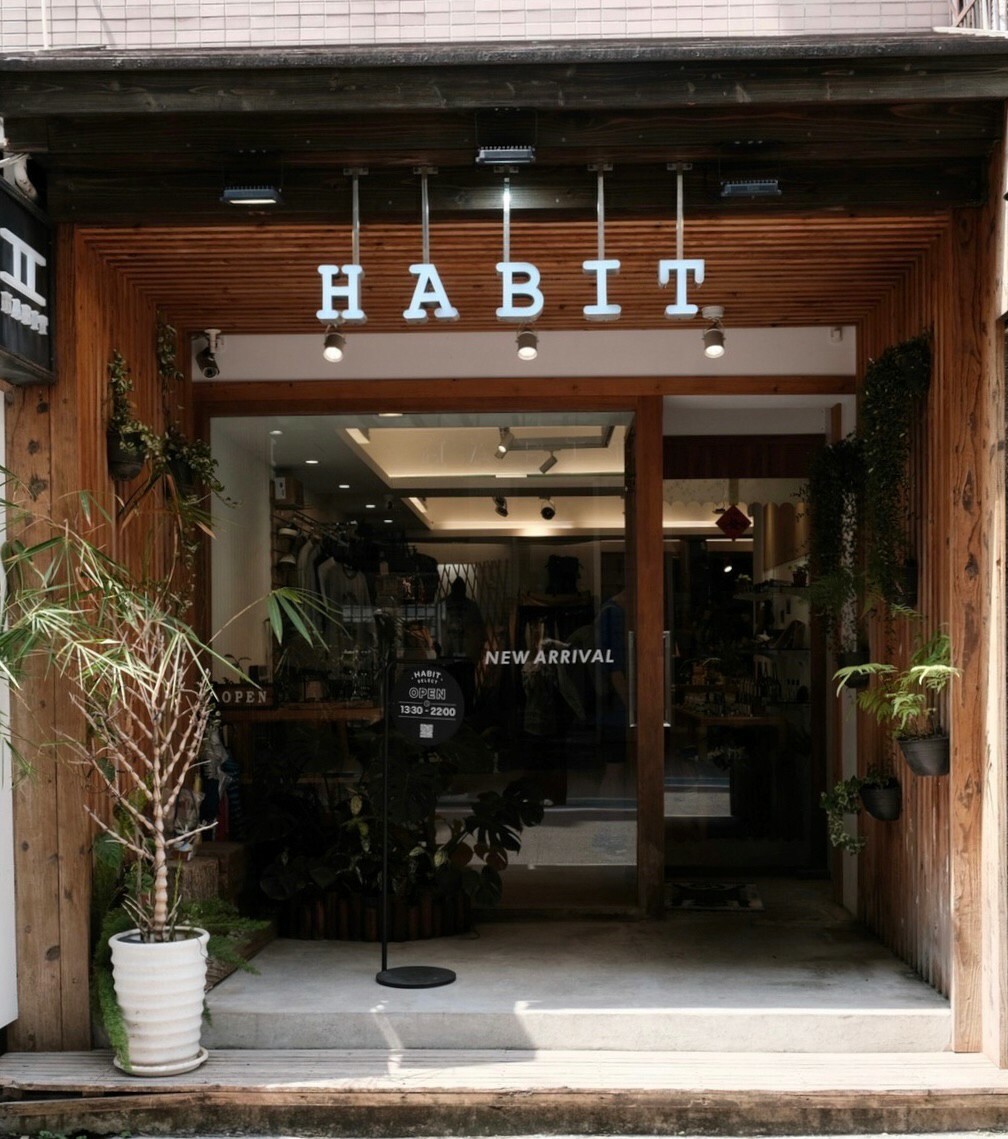 HABIT  SELECT
                                            「服裝是人的根本,在自在環境裡
                                                     找尋屬於自己的穿著習慣」
  HABIT SELECT成立於2017年,以男裝、配件、居家生活商品為主,使用木頭及植栽做為整間店的主體架構,創造一個自在、舒適的購物空間。商品結合了台、日、港、韓等國家品牌,選貨部分以Urban Outdoor、時裝、工藝等三大方向為選貨主軸,每個品牌都有各自的元素及歷史,希望透過店內的品牌、商品讓更多人了解各品牌的故事及服裝本身,現在從打理自己開始,藉由穿著來表達您對生活的態度,這就是我們所希望存在的價值,希望HABIT也能成為您生活中的一種習慣。
我們樂於尋找不同國家及小眾的品牌,喜愛每個服裝品牌背後的故事及歷史,HABIT堅信在物質及資訊不斷充裕的現代,實體店鋪始終是不可或缺的一環,希望客人能夠實際到現場體驗及了解這些商品,並享受逛街的樂趣,我們用純真簡樸的做法,也用更多的細節與服務熱情,讓客人能體會到小店的溫度,如果您也樂於找尋極小眾的商品,相信HABIT是您相當好的選擇!
HABIT SELECT was established in 2017. We mainly focus on men's clothing, accessory, and houseware. Focusing on our items, a lot of niche brands from Taiwan,Japan, Hong Kong, Korea, and others are select in our store. There are urban outdoor, casual and craftsmanlike three different styles that can be separatedfrom the selected clothing brands. Every selected brand has its own story andunique. As a result, we are looking forward that customer can understand those selected brands through our store.
From now on,we are looking for a life attitude by dressing and expecting HABIT SELECTcan bewith customers. If discovering some niche brands is joyful, HABITSELECT is going to be a good choice.
                                    We Find & We love & We Select
HABIT SELECT
店鋪地址:台北市中山區中山北路二段36巷33號一樓(捷運中山站3號出口)
營業時間:
週一至週日 下午:01:30-10:00    
電話:02-2521-1245
官方LINE客服:@fdh5776x